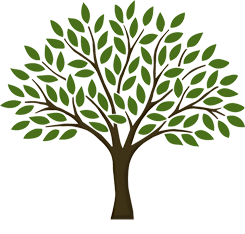 The Journey of the Self 3 Month Package helps people overcome
Low self-esteem, low self-worth, a lack of self love & a lack of self confidence
Are you ready to:
Discover the root cause
Reclaim your power, your self-worth, your voice, your self confidence
Uncover the limiting beliefs that are holding you back
Rewire your mind for success and live a life full of self love & self belief
Be your best, most empowered self
Experience rapid, permanent change
Do you need to:
Heal your heart from emotional pain and ignite your self-love so you can feel again
Improve your confidence
Vaporize negative self talk, overcome low self esteem and a lack of self confidence
Eliminate fear, clear the limiting beliefs holding you back and let go of self sabotage
Master and upgrade your mindset
You will:
Heal yourself from negative self talk
Overcome limiting beliefs, negative behaviours, feelings of fear and feeling stuck
Upgrade your subconscious mind with a more positive and empowering mindset
Open to the flow of  love and connection and use the immense power of your heart and mind to attract what you choose
Journey of the Self 3 Month Package – Investment in YOU £495
This is for you if you want to work on reigniting self-esteem, self-worth, self-confidence, self-love
Includes:
3 Rapid Transformational Therapy Sessions (each session is approx 2 hours in duration and you will have 1 session per month)
3 Personalised Transformational Hypnosis Recordings (a new one issued following each RTT session)
3 Check-up Telephone Calls (between each monthly RTT session)
A Healing Session
Month 1 – Self-Confidence & Being Enough
Month 2 – Self-Esteem / Self-Worth / Self-Love
Month 3 – We may need a session to solely focus on Self-Love or if that is not necessary following months 1 & 2,  you can choose a session on an issue of your choice from the list below
Money / Prosperity / Abundance Blocks
Blocks to Success
Blocks to Motivation 
Blocks to Creativity
Blocks to Intuition
Energy Centre/Chakra Blocks 
Overcoming a Fear or Block holding you back, for example a fear of public speaking, fear of speaking up/speaking your truth, fear of job interviews, fear of tests or exams, fear of being seen, a fear of social events, a fear of doing online videos etc
Embarking on this Journey of the Self is an amazing thing to do for YOU, investing in your self development, your self growth is a gift of self care. 
Ask yourself these questions:
How would my life look FREE of low self-esteem,  low self-worth, a lack of confidence?
How do I want to feel, act, be?
What is having these issues costing me?
 What are these issues stopping me from doing and achieving?
During this 3 month journey, I hold space for you and together we break through the blocks, barriers, limiting beliefs and fears that are holding you back from having high self-esteem, bundles of self-worth, empowering self-confidence and self-love.  When you reconnect with self-love, you feel empowered to move forward in your life, to shine your light, life will flow much easier.  You deserve to feel empowered, happy and free, living your fullest, truest and best life. 
Book your free discovery call now if you have questions or book and pay now and lets get a date booked in our calendars to start your Journey of the Self.
Package can be paid in 1 or 2 installments
Sessions available Online via Zoom or in Chester UK.
A client information form will need to be completed upfront.